Ever heard of designing customised mantras of each individual: Welcome to Shubhpuja's Madhumeh Nivaran Puja
Sindhurmani is a special gem which is used to get relief from all sorts of diseases, whatsoever they may be in their intensity. Sindhurmani is such a rare gem since it is found at the bottom of Mansarovar Lake and the yogis and siddhas who have reached the culmination of yoga. Only these special saints are able to recognise this rare creation and able to get the benefits of Sindhurmani
Specialised Mantras and Pandits
As per the shastric injunction, "Na bhuto Na bhavishyati", every human being is unique in his attributes and has got uniqueness of everything he possesses. As per the application of this injunction, every ayurvedic practitioner prescribes a new set of medicines for every person, be they be having same disease.
Similarly, as per the commonly seen practice, we often find pandits and acharyas doing and chanting the same mantras at every individual's house and in every problem.
Since every person has a different personality, there comes a keen requirement of specialised acharyas and pandits who have highly practical and numerical experience in the field of mantra healing and recovery.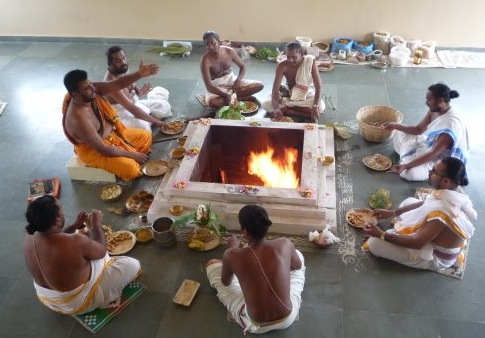 Healing through mantra healing
Since specialised mantras are devised by our highly qualified acharyas and pandits like a tailor stitches clothes for the person as per his requirement, the person for whom puja is to be performed gets complete benefit.
Mantra healing is a scientific and visible process of healing which when administered in the right way through the bonafide guidance of expert acharyas can heal any person with any sort of problem.
We, at Shubhpuja perform customised puja mantras for the best and sole benefit of the devotee. Our highly expert acharyas have done extensive research and through their profound researches, they have come to know about the secrets of mantra healing and have healed many people.
For booking your puja, contact us at http://www.shubhpuja.com/product/sindhurmani-madhumeh-nivaran-puja/